If you've made a trade show exhibit purchase or have even been renting and storing the same exhibit over multiple years, you may find it's starting to look a little long in the tooth.  As the years pass, new trends emerge, messaging starts to get stale, and people stop paying attention to the things they've seen every year. Instead of accepting potential declining ROI as a reality, you can take control of your aging trade show exhibit.  Try the following suggestions to bring it back to life and start capturing more attention at your next show:
Introduce New Technology to Your Trade Show Exhibit 
These days, technology is expected at every show.  In years past, this may have solely been televisions playing your demo reel.  Or it may have been a simple media kiosk to host that same content in a smaller format.  These days, trade show attendees are more used to other more advanced forms of technology- from large touch screens to virtual reality and gamification stations.  The addition of this kind of technology to your trade show exhibit can breathe new life into it and position your company as more technology forward.  We all want to look cutting edge, so why not introduce the tools that people want to engage with and be cutting edge?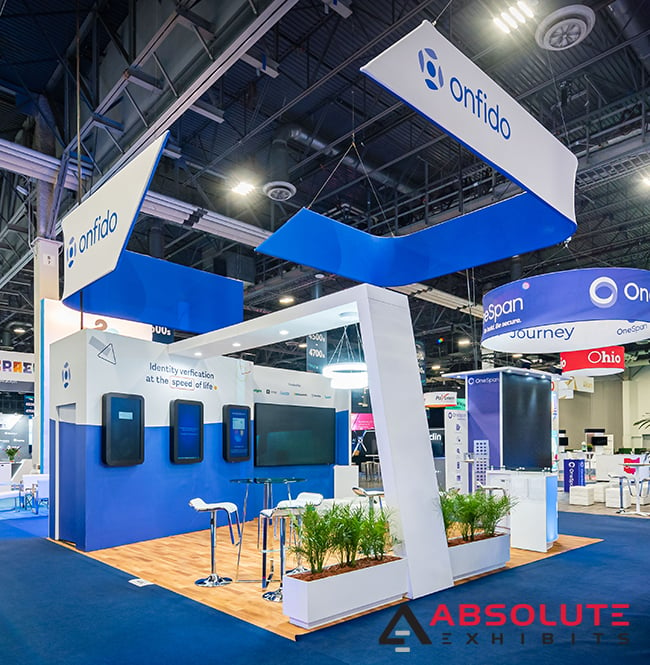 Refresh Your Lighting in Your Trade Show Exhibit 
Lighting is one of the main ways people find your trade show exhibit on the show floor.  In a sea of people who are all embracing simple canned lighting or even recessed lighting on bridges and other accessories, consider making a bold statement with your lights.  This can be in the form of colorful beams of light at the top of your trade show display, or it can be uniquely shaped lights overhead.  There are many options if you discuss it with your exhibit house partner. Consider how refreshing your lighting can make a difference in your trade show display at your next show.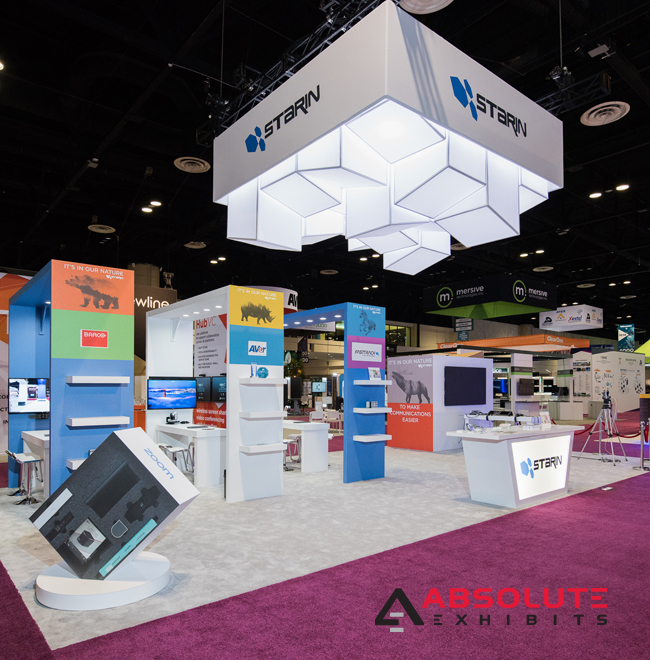 Introduce Props to Your Trade Show Exhibit
Props are an easy way to update an aging trade show exhibit.  Whether these come in the form of inflatable animals, CNC cut outs of a beloved mascot or icon, or even more complex props that perform functions, props can transform your trade show exhibit.  Imagine how you can bring a brand or message to life visually from across the trade show hall.  These are the kinds of items that trade show attendees notice immediately and tend to gravitate towards.  Nothing says wow like a prop inside your trade show booth.  One of the benefits of this kind of refresh is that if you want to go low budget, it's still possible by using something unexpected like an inflatable animal or palm tree.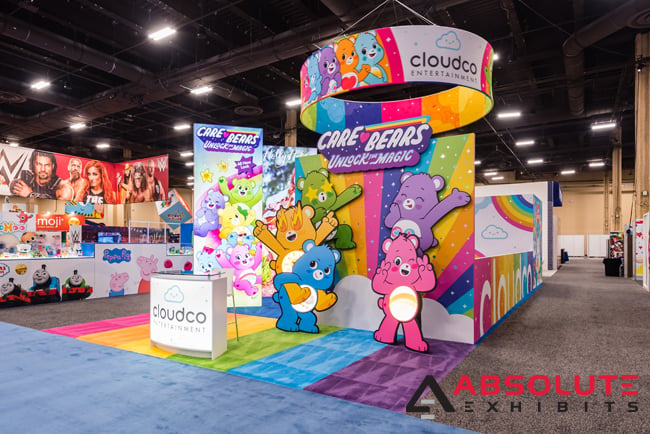 Refresh Your Trade Show Exhibit Graphics 
The easiest way to update an aging trade show exhibit is to refresh its graphics.  Let's face it- different shows sometimes requires different messaging.  New product launches require new branding and messaging.  There are many reasons why your company would want to update its trade show exhibit with new graphics.  New graphics is the easiest way to update your trade show exhibit without investing more than you absolutely need at the moment.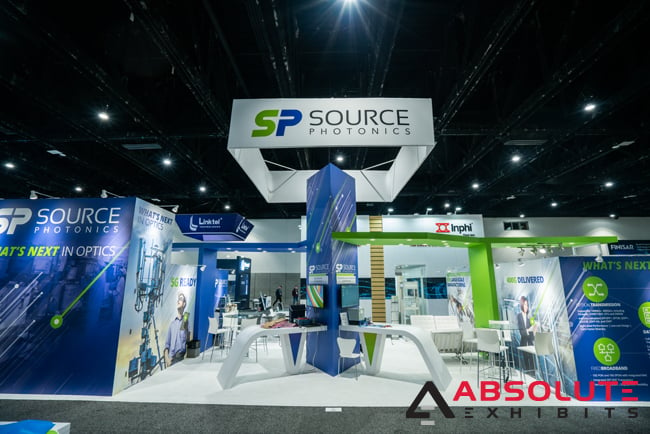 Add a New Sign as a Focal Point to Your Trade Show Exhibit
Overhead signage is one of the most important elements of your trade show exhibit.  The reason why is it's not only visible across a crowded exhibition hall, but it's also a strong focal point in your exhibit's overall design.  If your sign is just run of the mill, consider how you can refresh it to make your trade show exhibit really shine on the trade show floor.  This could be as simple as adding lights to the interior of your signage to using an entirely new shape that captures people's attention.  By adding new signage to your display, you're reinventing an important part of your trade show exhibit without having to make many other drastic changes if you don't yet have the budget.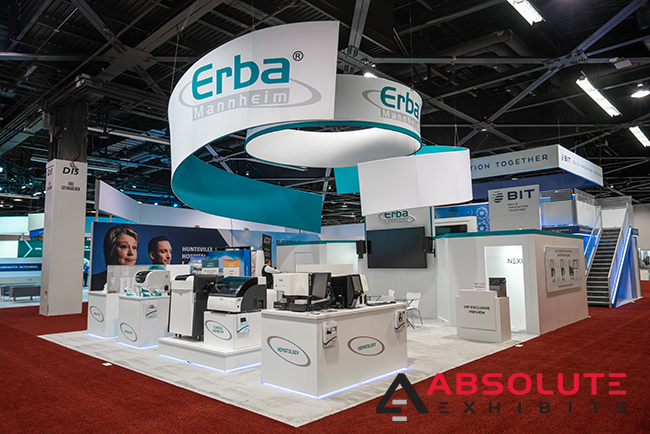 There are many different ways in which companies can update their trade show exhibits, many of which are not mentioned here.  These are just a few ideas to get you started in thinking about how you can make modifications without scrapping the entire concept entirely.  Of course, if you decide to redesign the entire concept, that would be another great surprise on the trade show floor. However, incremental change is often more financially viable.  For more great ideas, consult with your Account Executive at your exhibit house partner.  Their wealth of experience and creative ideas can help guide you in the process.