Museum Exhibits • Visitors Centers • Traveling Exhibits • Commercial Interiors
Absolute Exhibits understands that interpretation can be a complex process of planning, design, fabrication and installation.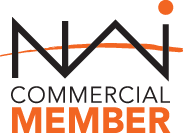 As members of the National Association for Interpretation, our commitment to you is to help develop and executive a solid strategic plan and course of action to ensure your project's success.
We can help with your interpretive signage or exhibit project no matter what stage of the process your project is in. Whether your organization is a museum, visitors center, aquarium, park, wildlife refuge, nature conservancy, resort, garden, or other location, our staff has the expertise and tools to achieve your interpretive signage goals.
Absolute Exhibits will provide you with the quality products and the exceptional customer service that you need to have your exhibits delivered to yourself or your customers on time and within budget.
Interpretive Graphics
Absolute Exhibits is dedicated to offering the latest technology, materials and services to our customers. Outdoor signs and interpretive panels have come a long way in the last 10 years. With enhanced digital print technology and new material options outdoor signs and interpretive panels have become more durable and offer more vibrant colors than ever before. Absolute Exhibits offers the latest sign products and interpretive panels for any application within any budget. These options have various advantages in different situations. We offer a full line of graphic products including, wall murals, backlit displays, directionals, floor displays and graphics. As well as fabric banners and back drops. Our staff has the experience to discuss your project in detail and recommend a combination of materials and techniques that will be best suited to your specific needs.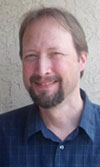 Tom Hicks, Director of Interpretive Exhibits
Email: [email protected]
Phone: 714-685-2820
Tom Hicks is our Director of Interpretive Exhibits. He is also the inventor of the Rhino™ fused polycarbonate graphic panel. Tom started in the graphics industry in 1986 working in his father's print shop. Since then he has worked for large digital and screen print companies where he started as a print operator and worked his way up to General Manager. In the early 1990's digital print technology was emerging and Tom was a part of implementing this technology into projects such as the Disney stores and the 1996 Olympic Games. In 1998, Tom saw a need for cost effective, high resolution outdoor durable graphics and opened his own digital print company. In 2003, after 5 years of fusing different types of digital prints to many different materials and working with the top engineers at the leading material manufacturers, his proprietary product of Rhino™ fused polycarbonate was born. For the past 15 years, Tom has been working with clients to create exceptional interpretive exhibits nationwide.
Interpretive Environments: (click here)
Interpretive Planning and Design: (click here)
Rhino Fused Polycarbonate: (click here)
Digital High Pressure Laminate Panels: (click here)
Outdoor Interpretive Frame Systems: (click here)
Custom Designed Frame Systems: (click here)
Meroform Frame Systems: (click here)