For several years, rustic styles have been a design trend.   From home interiors to weddings, rustic wood and accessories have brought warmth and charm into design. Now, we're seeing rustic wood creeping into trade show display designs. Are you considering using rustic wood in your next trade show display? Consider the following ways in which you can use rustic wood in your design:
The Structure of Your Trade Show Display
Depending on your brand, you may want to use rustic wood in the structure of your trade show display. This can convey a sense of history, warmth, or even communicate a commitment to the environment. Many natural brands use rustic wood in their trade show display structures with floral or seascape accents.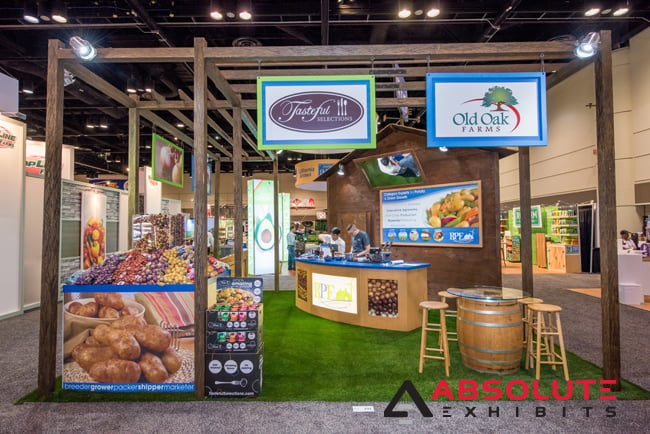 In contrast, brands that have evolved over a century have used rustic wood to convey a Wild West feel showcasing how far their brand has come. However, your brand doesn't have to be natural or vintage to use rustic wood. By bringing the outdoors inside and pairing it with modern accents, you can convey a sense of warmth that visitors will enjoy.
Design Accents
Rustic wood can be incorporated into sleek modern structures as warm accents such as custom shelving or a wall to hang your products. These warm accents can highlight products in your trade show display without taking focus away from them. Consider pairing rustic wood shelves against a backdrop that's green to brighten up a white booth or to highlight bright products. Or, if your booth incorporates a lot of natural colors, these custom shelves will fit right in.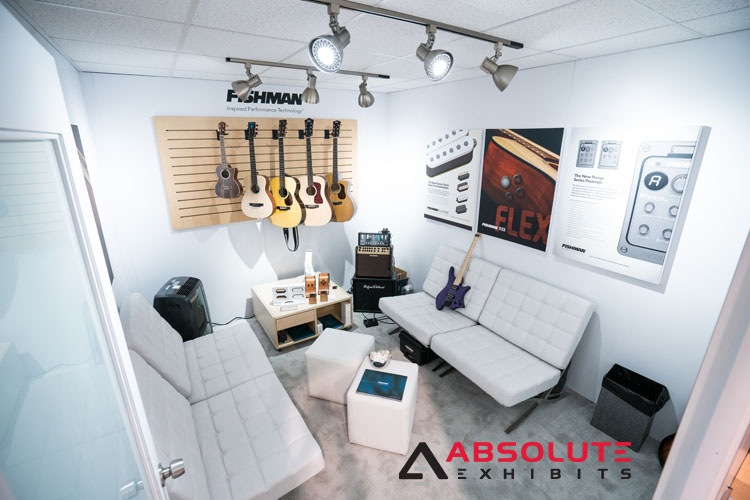 You can also try design accents like custom seating in your trade show display. Using rustic wood, you can incorporate a warm and natural element that can put people at ease. Consider custom seating with colorful cushions to literally put people at ease.
Many trade show display designs are also featuring plants. If this is appealing to you, try using rustic wood for planters. This is a beautiful way to bring the outdoors inside against a modern booth.
Signage in Your Trade Show Display
If you've got a concept booth, consider using rustic wood as signage. Branding the wood, or painting your logo on the wood can provide the stylish accents that your concept booth needs. Consider how it could fit into designs such as tree houses, western themed, sports theme, outdoorsy, beachy, nautical, and more. Whatever the theme of your trade show display, a rustic wood sign could fit right in.
If you're interested in rustic wood but unsure of how to use it, ask your trade show display design house. They can give you some great ideas. As you collaborate on the custom exhibit design, you can bring something wonderful to life.