One of the challenges to exhibiting your products at a trade show is how much real estate you can truly dedicate to your products inside the trade show booth.  When space is limited, there are many great ways to expand this real estate with minor changes. Consider the following tips to expand your product real estate in your trade show booth:
Create a Window Store Front in Your Trade Show Booth
Want to keep a high concept fashion or style feel to your trade show booth with your goods?  Try creating a window front in your trade show booth.  This allows you to show off the goods in a stylish manner, replicating the visual merchandising successes that appear on the street and in shopping malls. People are so used to stopping for these store fronts in order to view the products that this becomes a nice way to set your own products apart on the trade show floor.  An added benefit is that it could serve to encourage people to come into your trade show booth and explore your other products on display.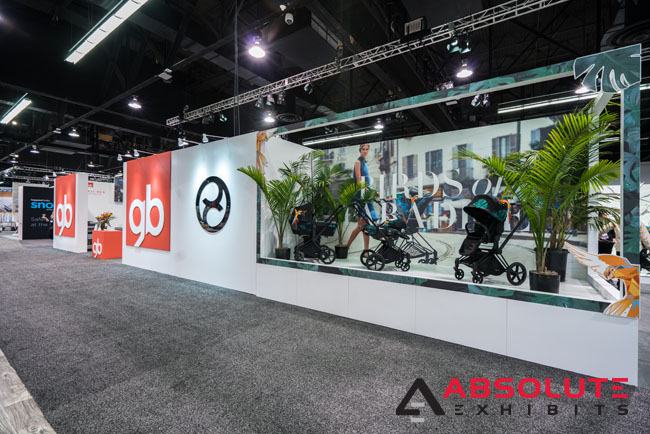 Incorporate Different Levels of Shelving to Improve Product Exhibition
Increasing your product real estate inside of your trade show booth can be as easy as adding shelving. But when your back wall has more to communicate than dozens of products, you can easily turn to leveled shelving, whether that's in display cases, on rows of neat shelves, or sitting on a counter.  Consider how the varying levels not only increase your ability to demonstrate product, but they also free up some of your graphics and messaging space inside your trade show booth.  Whether small or large products, this is a simple and cost-effective solution.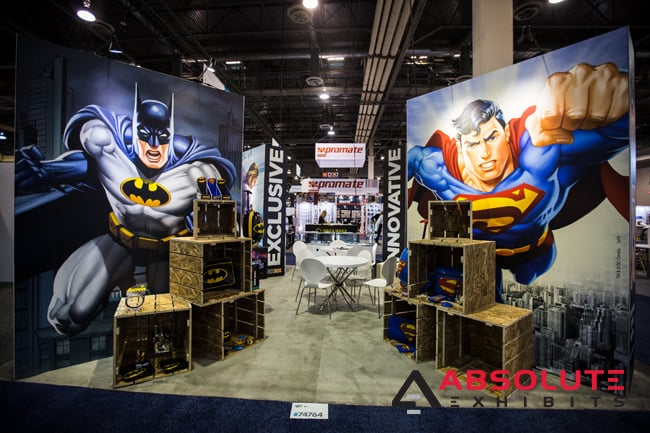 Feature Alcove Cut Outs in Your Trade Show Booth
Alcove cut outs are elegant solutions to expanding your product real estate within an already potentially busy trade show booth.  By featuring alcove cut outs, exhibitors can keep their products in focus and under lights in an area of your trade show booth that won't compete with the rest of the accessories.  Often also used in interior design, alcove cut outs offer the perfect solution to highlighting something in an elegant and understated way.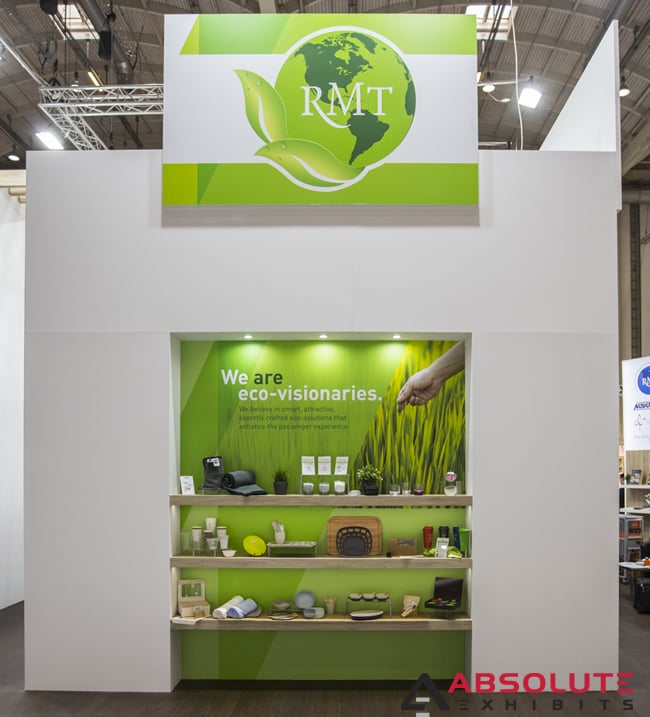 Encase the Top of Your Reception Counter in Glass
Still looking to add a little more real estate for your products inside your trade show booth?  Consider using a reception counter with a glass top where you can lay products down inside the case.  This not only allows you to show off your products, but also allows for comfortable conversation about these products when visitors enter into your trade show booth.  Glass reception counters are perfect for small products as well as expensive items, but they can easily work with a variety of different products.  Use your imagination and get creative with it.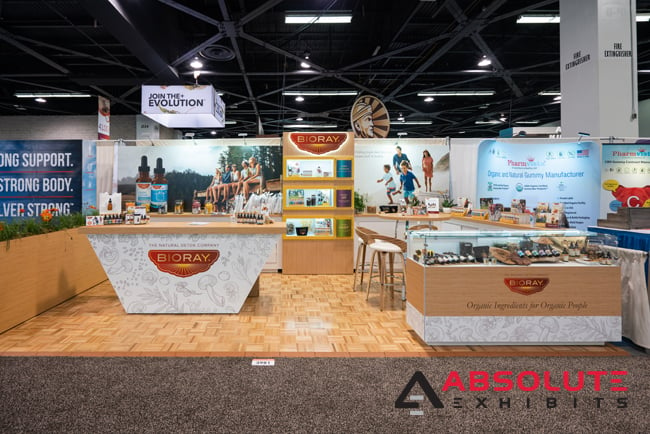 Give Your Products a Platform of their Own
Platforms are excellent additions to a trade show booth because their height difference from the rest of the trade show display puts items on display, calling attention to their importance.  Platforms can be used across the side of a booth, down the middle, or even in multiple levels to increase space to show off various products.  This is particularly true in the retail industry, or when apparel is on display.  Platforms can help keep the focus where it belongs- on your products.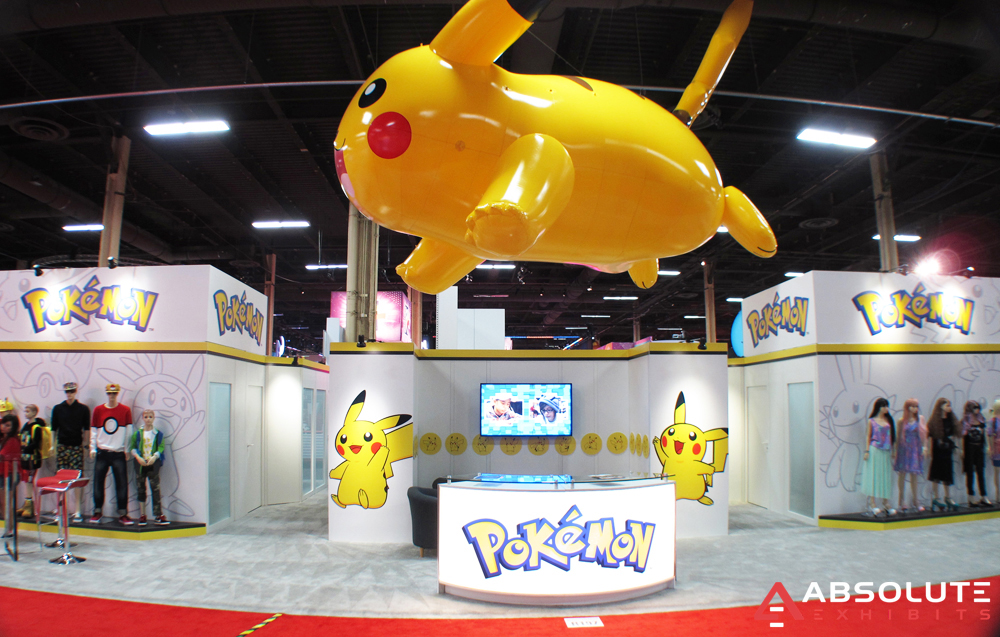 There are many different ways for exhibitors to increase their product real estate.  For more great ideas, consult your Account Executive and Designer to achieve your exhibition goals. Their years of experience can help you to put your best foot forward.