If you've attended multiple trade shows, the odds are that most of the trade show exhibits blurred together.  However, once in a while, one stood out in your mind, didn't it?  When you think about why that trade show exhibit was so memorable, it's often because it made you feel a certain way or it stood out as truly unique among a sea of similar exhibits.  If you're interested in making your next trade show exhibit more memorable, try the following tips:
Work with Your Exhibit House to Design Something Unique
One of the most memorable exhibits I've seen at shows over the years was an exhibit featuring a basketball half-court.  I can't recall what the business did because they didn't have much branding, but unique ideas like that, when branded well, stick with people.  By coming up with a creative theme and design, you can ensure your trade show exhibit is more memorable when show attendees wander the exhibit hall.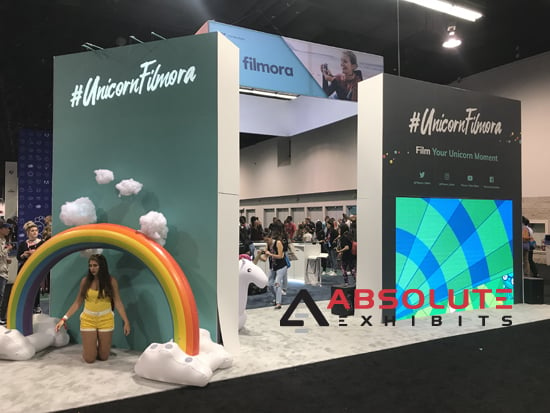 Ask your exhibit house how you can make your trade show exhibit more memorable within your budget.  We may all want the same glossy bells and whistles that the Kodaks of the world can offer, but it may be more memorable for you to use oversized props, memorable graphics, or unique themes in your trade show exhibit. Some memorable but inexpensive exhibits include creative uses of tension fabric, wood accents, and graphics.  Consider what may make your trade show exhibit unique within your industry.  Collaborating with your exhibit designer, you'll be able to achieve something more memorable to attendees.
Host an Open Bar at Your Trade Show Exhibit
Let's face it, people love open bars.  If you're hoping to make your trade show exhibit more unique, try hosting an open bar on consumption the first day of the show.  Not only does word spread about an open bar across the exhibit hall, but attendees will remember you the next day.  Often, they're more apt to talk to you for a few minutes about your goods and services.  You can also invite existing customers to your trade show exhibit to make merry and show your prospects your happy clients. This is a win-win situation and sticks in the mind of those who visit your trade show exhibit. By keeping it on consumption, you also are better able to control your costs to attract people to your exhibit.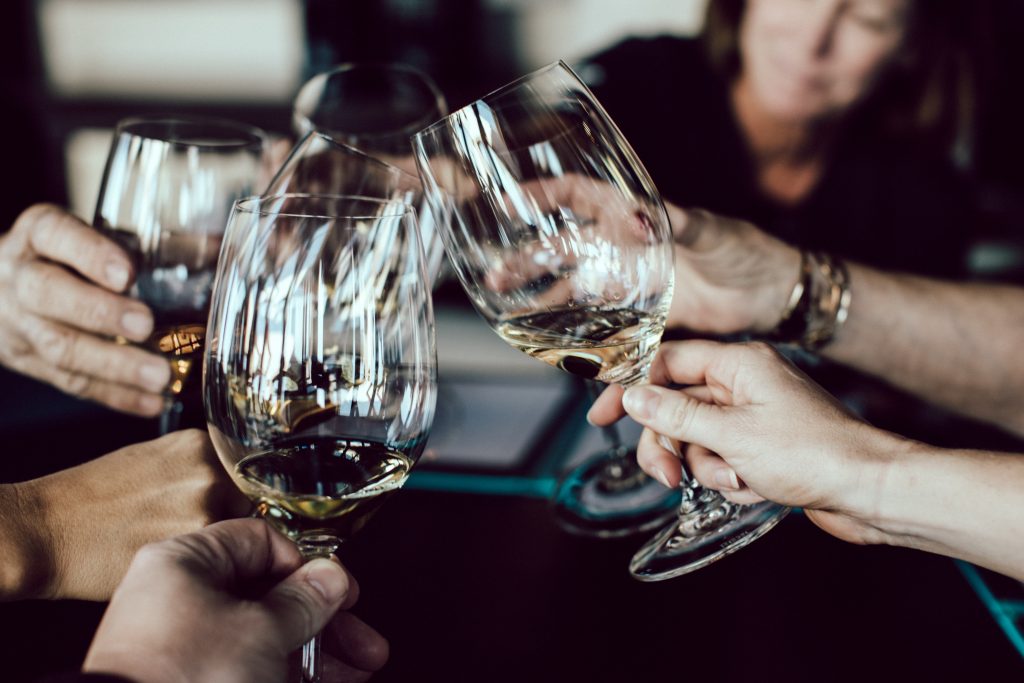 Offer a Recharge Station
At some point, all trade show attendees need to sit down and recharge.  Sometimes, literally.  By offering a recharging station with some comfy couches and outlets, you can attract weary prospects to your trade show exhibit.  The lure of a fully charged phone is strong and if you've got a video demo reel playing in your trade show exhibit, they'll gain more information about your goods and services without the need to immediately pounce.  This creativity with your furnishings will help your brand to stand out as more memorable.
Gamification and Giveaways
 Everyone loves a creative game and a great giveaway.  Try a game that allows you to qualify prospects to win something they might really want- whether that's a piece of new technology, a high-end purse, a golf experience, or more.  Depending on the show, your audience may embrace one prize over another and be more willing to play your game and keep coming back to see if they've won.  Try promoting a leader board with the name of the person in the lead so prospects can return to your trade show exhibit to find out how they're doing in the game.  Set a time when the winner will be announced, and the giveaway will be presented to the winner.  Ensure they must be present to win and you'll be more memorable to trade show attendees.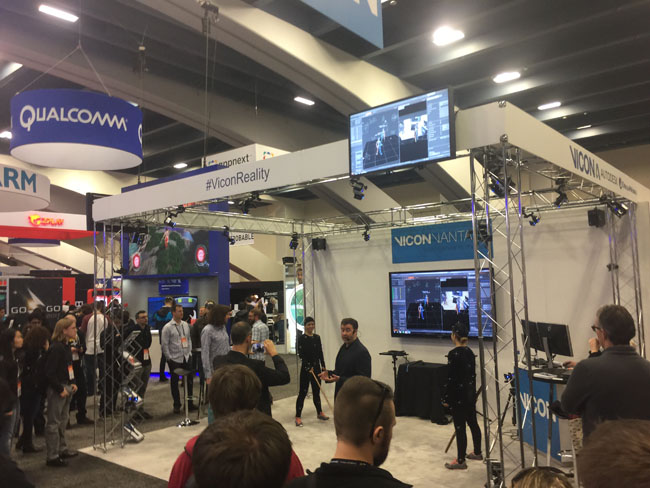 Keep the small branded giveaways to a minimum.  Everyone is tempted to load up their booth with pens, teddy bears, selfie sticks, and more, but they really aren't memorable for trade show attendees.  This is often the biggest waste of money when assembling your trade show exhibit. Keep it to a large prize and a creative game to be more memorable.
The key to standing out on the trade show floor is to produce a trade show exhibit that's memorable.  That includes a great design, creative draws to increase traffic, and a friendly and knowledgeable staff.  For more great ideas, contact us at Absolute Exhibits and we'll help you create something you can be proud of on the trade show floor.