There are many parables in a variety of cultures about the value of being prepared.  There are also many phrases about the value of starting early such as "The early bird gets the worm."  These are great lessons for a variety of areas of your life, including your trade show exhibit rental. Instead, many brands wait until the last minute- a month to 6 months prior to the show to put everything together without a plan.  The worst are when we get panicked emails and calls that they need something almost a month before the show.  When it comes to planning for your next trade show, start early for the best results.  Here's why:
Designing Your Trade Show Exhibit Rental Takes Time
Designing your trade show exhibit rental takes time.  If your brand starts early- say 11 months out from the next year's show, you have the time to really be picky about your trade show exhibit design.  This means that you can discuss design ideas at length with your Account Executive and design team, request updates, and receive the design that you have in the back of your mind.  Having the luxury of time to flesh out your idea is going to yield the best results. Slapping something together last minute never looks pretty on the trade show floor. In fact, it shows who just said eh, good enough, let's just roll with this.
Signing Early Can Save Money
When you design your trade show exhibit rental early and are presented with the order, your brand can save more money.  This is because the earlier you get on the fabrication and construction calendar, the more likely it is the job will be done in advance, on normal straight time, and not using shifts of shop workers working overtime.  The longer a brand waits to sign a trade show exhibit rental order, the more the price could go up because suddenly, there may not be enough time to produce the exhibit, to ship it someplace, or to install and dismantle it.  It's a good idea to ask your Account Executive about the savings you can enjoy by signing early.  Some shows (like CES or PMA) are usually so packed that most exhibit houses will need to pick a cut off time months in advance because they simply don't have the manpower to keep up with demand.  When people are working 19 hour days and sleeping in shifts to construct your trade show exhibit rental, you're not going to have the luxury of discount pricing.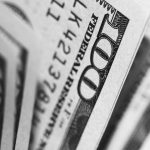 Gain Peace of Mind
Really, it's all about gaining a peace of mind about the trade show exhibit rental.  This means that while your exhibit is being engineered, detailed, and fabricated, your brand can work on promoting your presence at the show.  By being able to trust that the situation is handled, your brand can focus on the smaller and more easily solved details like your marketing, the logistics of your team heading to the show, and more.  Let the experts handle it at that point.