No matter your industry- technology, agriculture, security, trade show attendees are looking for a brand experience when they walk up to your trade show display.  They're looking for something that's going to give them an immediate sense of what your brand is about and what it can offer them.  You don't have long to capture people's attention.  That's why you have to focus on reimagining their experience at your trade show display.  Try the following tips to use at your next trade show:
Make Props Central to Your Trade Show Display
What's the value of a prop?  An oversized prop, particularly one that incorporates movement to catch trade show attendees' eyes, is worth its weight in gold. Props are great to incorporate into your trade show display because they immediately provide a connection to your brand story.  For example, a global telecom provider client of ours used props such as a spinning globe and a mini bus to show their presence across the globe while you travel. Another technology client used oversized cameras spitting out photographs to show their instant printing ability.  The list goes on- a prop can be an excellent part of your trade show display because it can instantly connect ideas in the mind of trade show attendees without ever having to ask what the product does.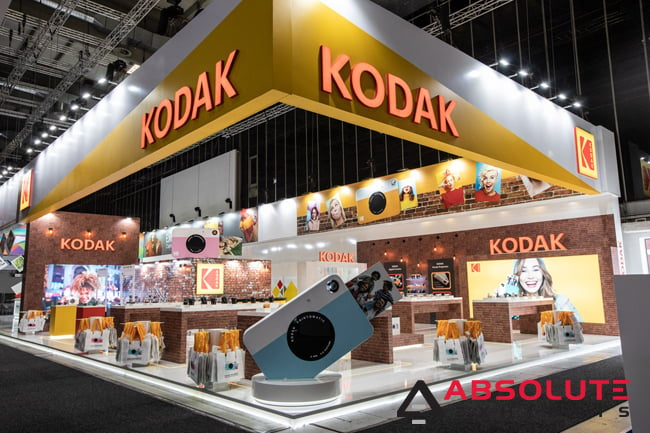 Introduce Gamification in Your Trade Show Display 
Gamification has been a growing trend for several years, but with the rise in enhanced technologies such as virtual reality and augmented reality, this trend has become a MUST for brands trying to explain complex concepts in their trade show display. Gamification can take attendees on a journey that is fun and engaging and at the end, they'll understand the product or service better.  Gamification is appropriate for a variety of industries- financial consulting, human resources, technology, and more.  The possibilities for this use in your trade show display are nearly endless.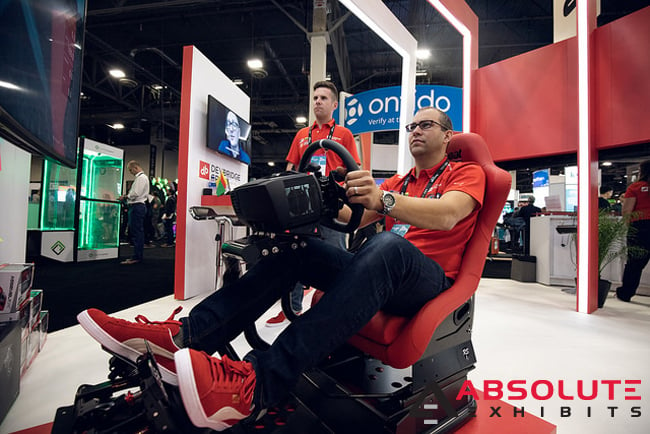 Connect Your Graphics to Your Products in Your Trade Show Display
Sometimes, people try to communicate too much and the products get lost in a sea of messaging that really isn't relevant.  Think of your main point- do you make eco-friendly products, technology at top speeds, or machinery that moves the world?  Consider your messaging and graphics to connect to the products you display in your trade show display. When there is a disconnect between the graphics and the products in your trade show display, brands lose their authenticity with trade show attendees.  Many companies try to claim they're "green" for example, and their efforts feel hollow.  Focus on ensuring your graphics match what it is you're offering.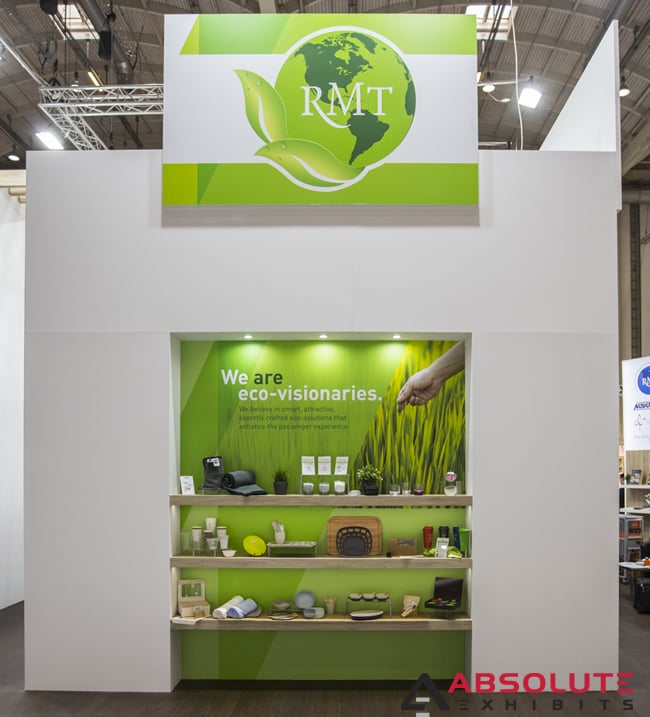 Give People Space to Move Around Your Trade Show Display 
Wonder why there aren't more people milling about your trade show display? It could be that there's not enough open space.  Open spaces encourage people to enter and encourage people to walk around and experience everything on display.  When a trade show display is too closed off, this can actively discourage people from entering.  Subconsciously it communicates that there's not enough space for them in your trade show booth. Give people some breathing room and the ability to mill about instead of herding them in like cattle or forcing them to high jump too many display counters around your trade show display.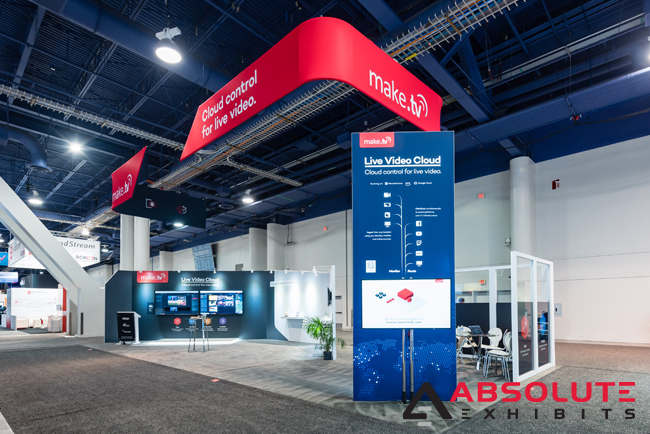 Take People on a Journey with Your Trade Show Display
Do you build a complex product?  Try using digital storytelling to take people on a journey within your trade show display. This allows people to experience the brand for themselves without having to guess.  This can be accomplished with video walls, separate rooms that display your brand story, a series of video displays leading you down a path to the next, and more.  Part of what keeps people engaged in your product or service is the ability to immerse themselves in your brand, peeling back layers to discover how they can become a part of the brand story themselves.  Give them a reason to embark on the journey and they will stay longer at your trade show display.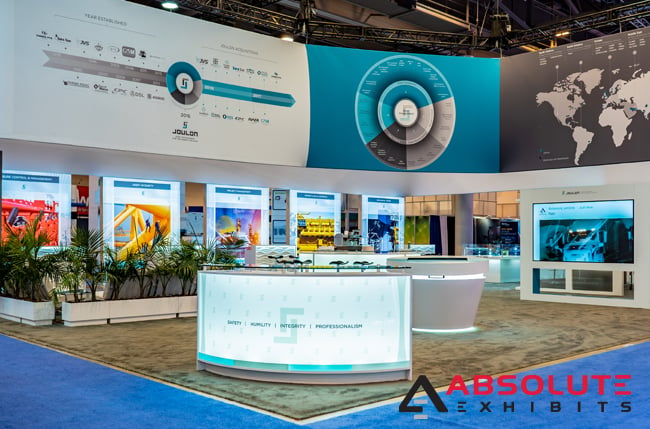 It's time to reimagine your trade show exhibiting experience for trade show attendees.  Think of how you'll be perceived on the show floor by people who don't know your business.  By putting yourself in another's shoes, you should have a better understanding of how to approach your brand experience at your next trade show.