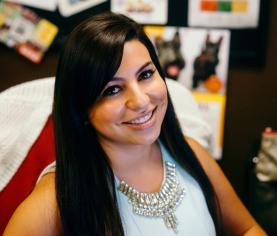 Connected in Vegas? … WE ARE!
A relationship with Absolute Exhibits goes well beyond renting or buying an exhibit display. When you come to our town — the sky is the limit. The word connected was coined for Las Vegas. Nightclubs, restaurants, show tickets, leisure activities — we have a connection to everything.
We encourage you to speak to your Absolute Exhibits Las Vegas Concierge after you have completed your sales order for your Las Vegas trade show. Whether you need show tickets or reservations for two or twenty — give us enough notice and we can help make your trade show time an incredible, never to be forgotten experience for you and your clients!
How do we do it?
It's all about whom you know in Las Vegas — and the longer you have been here the stronger the bonds become. Las Vegas is a big town with a small town ethic. We work with the top management of hotels, clubs, and restaurants and much more, across the board — we help them and they help us. We have built relationships over a number of years and with those associations we can offer unbelievable experiences for our clients.
Absolute Exhibits is located only ten minutes from the Strip and convention centers and five minutes from the airport. That is where you will find our production office and manufacturing plant including our Graphic production studio, setup floors, wood shop, metal shop, paint shop, storage of $7.5 million in inventory and client storage.
For more information, call Christina Corbin at (714) 685-2845.
Our connections, our abilities, our relationships — we truly are Las Vegas.
Absolute Exhibits Connected in Vegas Brochure