The life of a trade show exhibit is typically 3 to 5 years, depending upon how many trade shows your company exhibits at every year.  After multiple shows, a trade show exhibit can start to show its wear and tear.  After 5 years, it can look downright long in the tooth, outdated, or simply ugly by newer standards.  When companies aren't looking to switch to renting a trade show exhibit or buying a newer one, there are simple ways to revamp a tired trade show exhibit.  Consider doing the following:
Update the Graphics of Your Trade Show Exhibit
Over time, companies rebrand, their messaging changes, or they want to look fresher, hipper, or more modern.  Outdated graphics can start to look stale, or worse, they've been pulled and packed so many times they're starting to look faded and torn. A great way to refresh your trade show exhibit is to simply refresh your graphics.  New graphics can breathe new life into an exhibit without the need for dumping your investment altogether.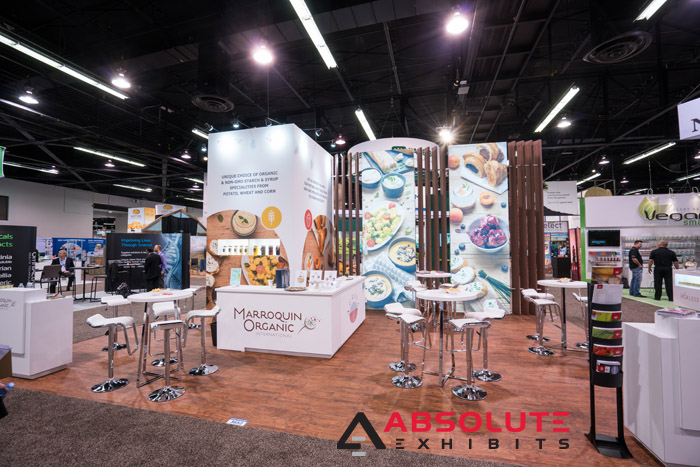 Update Your Reception Counter
Reception counters are one of the items in a trade show exhibit that get the most use and therefore, get chipped, scratched, dented, or broken the fastest.  If your reception counter is looking like it's seen better days, it might be time to swap it out for a new one, or see if your exhibit house partner can wrap it to make it look like new again.  Ask what your options are and how you can refresh this key piece of your trade show exhibit.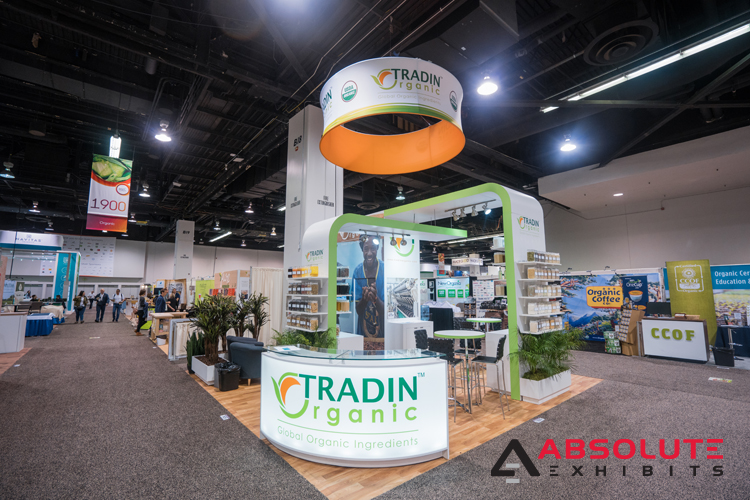 Add a Light Box
Light boxes catch people's eyes and attract attention from across the trade show floor.  Naturally, people are attracted to color, light, and movement, so a light box catches people's eyes.  Since they come in so many forms, it's easy to incorporate into your trade show exhibit.  You can incorporate them with printed fabric graphics, or add them as separate elements on their own.  When speaking with your exhibit house partner, ask them the best way to sympathetically add them into your exhibit.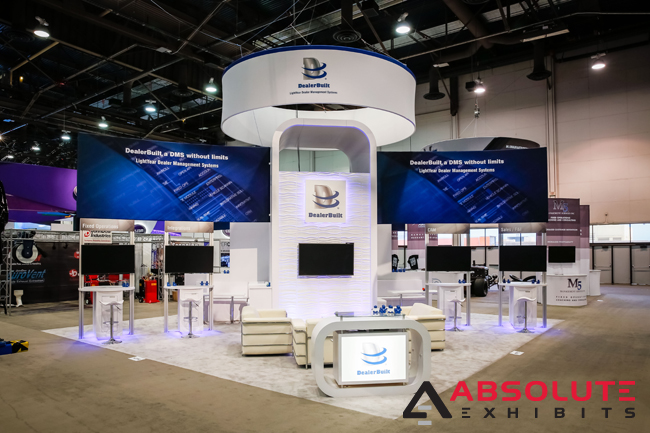 Add a Prop to Your Trade Show Exhibit
Props are a great way to revamp your trade show exhibit because they're visually interesting.  Who wouldn't want to approach an exhibit featuring a massive globe spinning in the middle of it or see if the 20-foot windmill is real?  Props are great ways to add some new flavor to your trade show exhibit and stay budget conscious.  No matter your industry or brand, there is a prop that is appropriate for you to feature in your exhibit that will help tell your brand story and capture people's attention.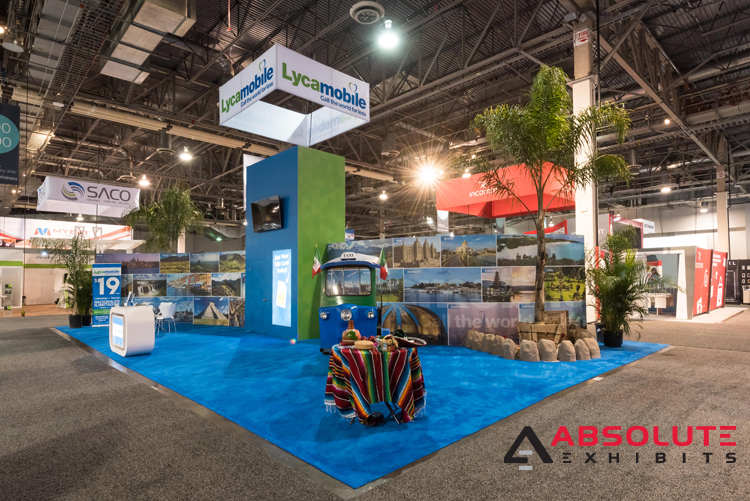 Refresh Your Structural Elements
Is your wood chipped and cracked?  Is your bridge showing nicks, cracks, and dents? You may want to refurbish these elements of your trade show exhibit so it looks new again.  As time marches on, every time you pull and pack your exhibit, it's going to continue to experience minor to major problems.  The more you exhibit, the more you'll be inadvertently bumping it into something, dinging it on the wall, or worse.  If your structure isn't looking so hot anymore, refurbish it and gain peace of mind.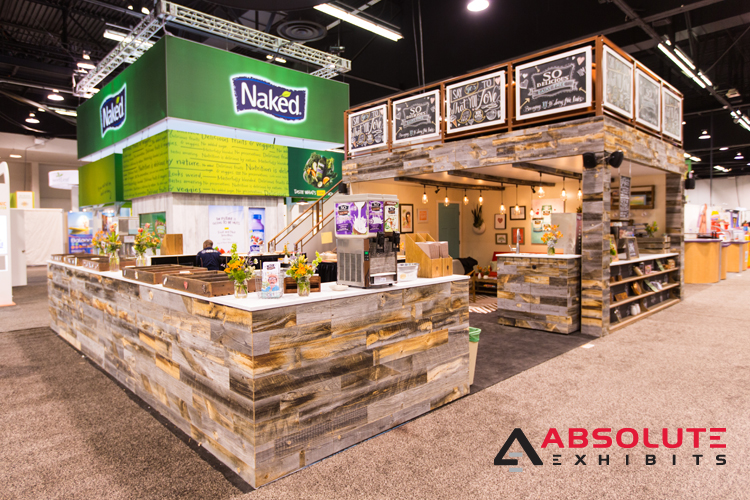 As you can see, there are many ideas to revamp your exhibit.  If you've committed to owning the same trade show exhibit for many more years to come, make sure you refresh it after it starts to look a little weathered.  This can keep your brand identity looking fresh on the trade show floor.  When you're working with your exhibit design house partner, ask what other ideas you can employ to keep your exhibit fresh.