There are a variety of tech shows across the globe- a large concentration particularly in the United States and Europe.  No matter the size of your exhibit, there are some basics of trade show design that will help your brand stand out among the crowd so people take notice.  Consider the following ideas for your next trade show design:
Utilize Props in Your Tech Show Trade Show Design
Props can be a great way to catch people's eyes from across the room at a tech trade show.  By integrating them into your trade show design, you can catch interested people and outshine your customers.  For example, at IFA in Berlin, we were able to build custom cameras with an actuator that spit out a lifelike photo every so many minutes to capture people's attention.  This bold element of trade show design was such a hit that people literally waited around in order to see when the camera would spit out another photo. These fun kinds of elements can range from the inexpensive such as blow up animals and rainbows to the more technically complicated works of art in your trade show design.  Consult your Account Executive to find out what will fit your budget.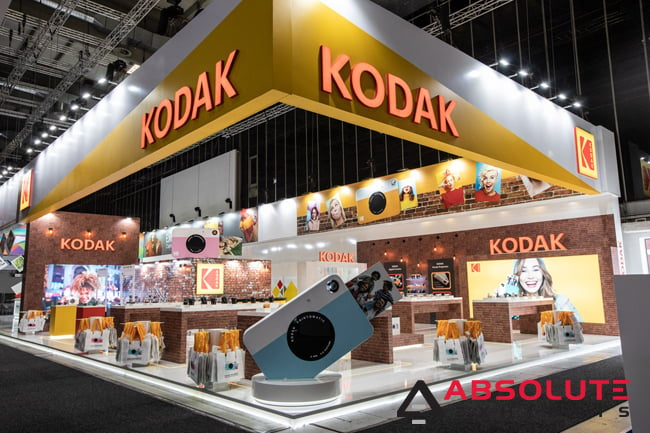 Opt for Unique Lighting in Your Trade Show Design
You know what really stands out at a tech show?  Unique lighting.  As we've mentioned before, the basic elements which capture people's attention are light, motion and color.  When incorporating lighting into your trade show design, consider unique lighting.  This can help your brand to stand out on the trade show floor because of your illumination alone.  Consider making lighting the star of your show and how this can be sympathetically incorporated into your trade show design.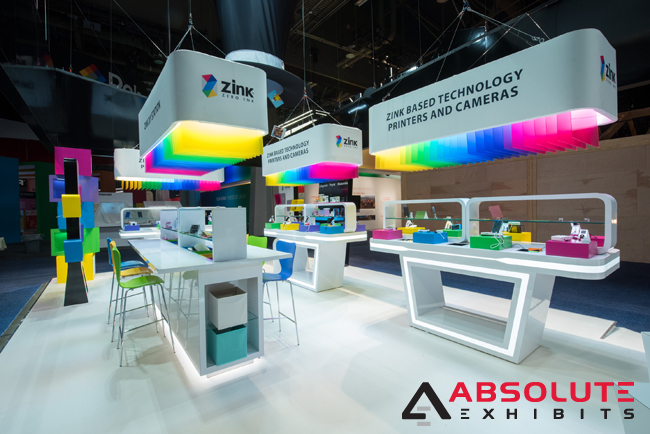 Think Outside the Box with Interesting Elements of Your Trade Show Design
Recently, at MRO Americas, one of our clients wowed trade show attendees by using an LED floor as a part of their trade show design.  They projected their logo and interesting imagery like koi fish to the delight of trade show attendees.  This added a "wow" factor to their trade show design that their neighbors and competition simply couldn't compete with for attention.  As a result, their booth was packed with people all day wanting to explore the entire exhibit to see what additional unique elements they had created as a part of their trade show exhibit.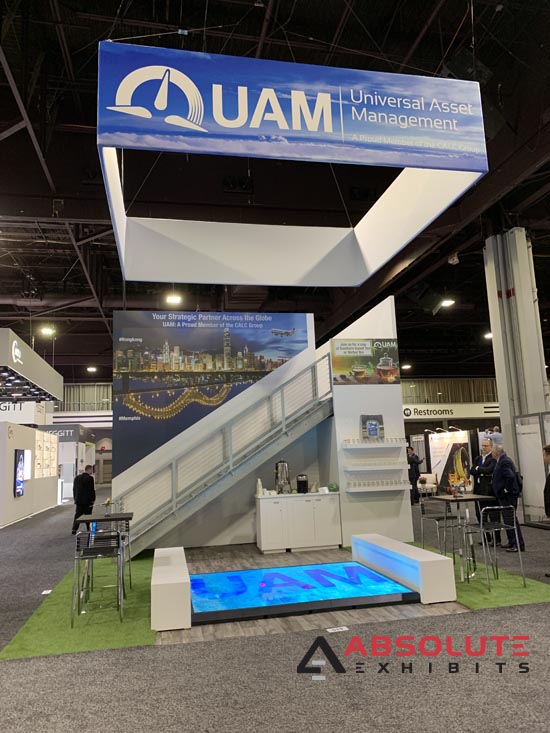 Consider Different Finishes for Your Trade Show Design
It seems like every exhibit uses CAM walls these days, or occasionally wooden structures, but what if you projected some interesting faux finishes on video walls.  A client of ours did just that as a part of their trade show design in order to stand out at a very crowded tech show.  The result was a highly talked about exhibit, whose trade show design was imitated in a variety of ways.  They attracted large amounts of attention and had increased leads at their show as a result.  Don't be afraid to play with interesting finishes to capture people's attention on the trade show floor.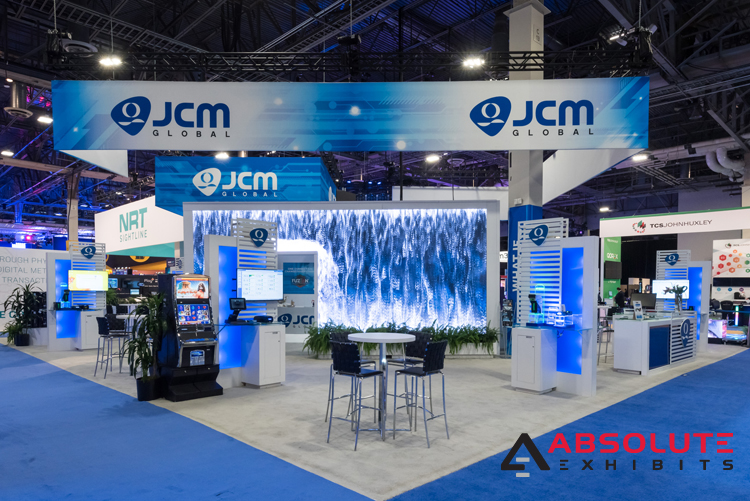 Try Gamification
Gamification has increased in popularity over the past decade with only a handful of pioneers to many more exhibitors embracing this fun element of trade show booth design.  Gamification allows trade show attendees to engage with products and services in a fun and unique way.  Incorporating this into your trade show design can have a line of people eager to try out the game, thus being open to deeper conversations with your trade show exhibit staff.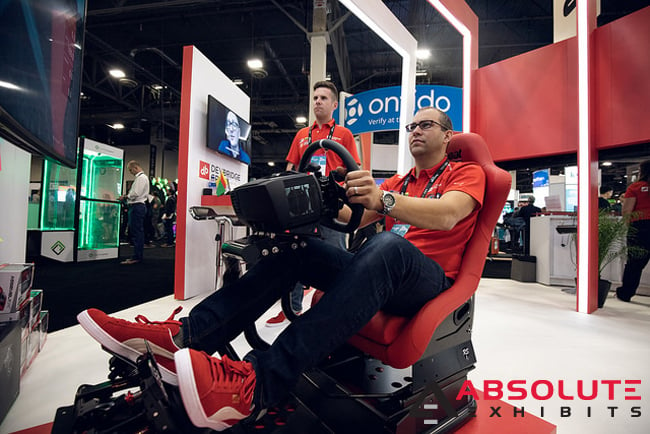 No matter your style of engagement, it's about capturing people's attention in a fleeting moment and holding onto it.  This can be difficult when attendees are presented with an overwhelming amount of visuals and sounds on the trade show floor.  The way you present your trade show booth design can be different and can draw people in with subtle tricks and tips.  Consult your exhibit design house partner for more great ideas to really provide the "wow" factor at your next tech show.