When your brand steps out onto the trade show floor, it's not just an opportunity to increase your sales- it's an opportunity to tell your brand story to a crowd of people most likely to need your products or services.  When you take a look around, every exhibitor is trying to do the same thing with their trade show exhibit.  Some succeed and some fail spectacularly.  Are you communicating your brand story in a compelling manner with your trade show exhibit?  Let's examine ways in which you might be able to improve:
Do Your Trade Show Exhibit Graphics Convey Your Brand Story Adequately
One of the initial ways in which exhibitors communicate their brand story is through their trade show exhibit graphics.  When you're in a trade show booth space of 20×20 or larger, there's often multiple places where you can tell this story instead of one simple back wall.  Do your graphics pop?  Do they evoke emotions in trade show passerby?  Are they text heavy and light on imagery? Try putting yourself in your desired audience's shoes in order to determine how best to convey your brand story in your trade show exhibit graphics.  Do people gain a sense of who you are and what you do if they're not intimately involved in your business?  Try asking for an outside opinion to determine if you're missing the mark with your trade show exhibit graphics.
Using Color and Light to Convey Your Brand Story in Your Trade Show Exhibit
For many brands, color and light are as integral to conveying their brand story in their trade show exhibit as their graphics are.  Consider how a camera manufacturer may want to incorporate color and light into their trade show exhibit to reinforce the themes present in photography.  Similarly, a food producer might want to also use these to connect cultural significance to their food in their trade show exhibit.  Color and light are two of the most important parts of good trade show display design– not only because they attract attention, but help craft an overall brand story.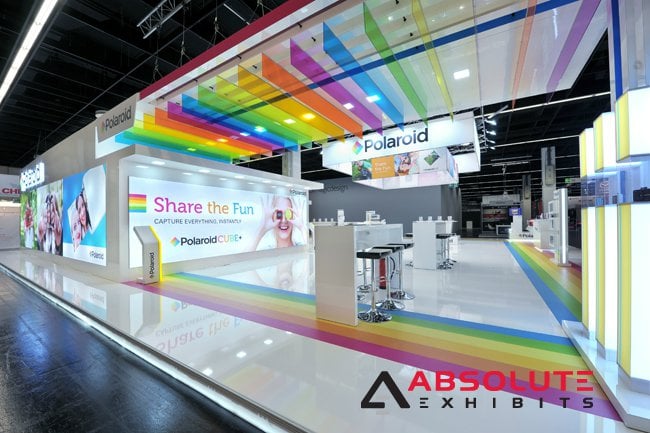 Using Props in Your Trade Show Exhibit to Connect Ideas in People's Minds
Props are a highly effective way to communicate your brand story in your trade show exhibit because they connect ideas in people's minds.  When trade show passerby see a scene that depicts foreign travel at a telecommunications show, they immediately begin to think that service specializes in overseas communication.  At food shows, when show attendees see a pair of rocking chairs in a barn like setting, they begin to imagine a simple farm house and the freshness of that food.  Props inside a trade show exhibit don't need to be incredibly elaborate.  They can be inflatable, CNC cut mascots, mini versions of vehicles, culturally significant items, and more.  Props allow you to use your imagination while communicating your brand story in your trade show exhibit.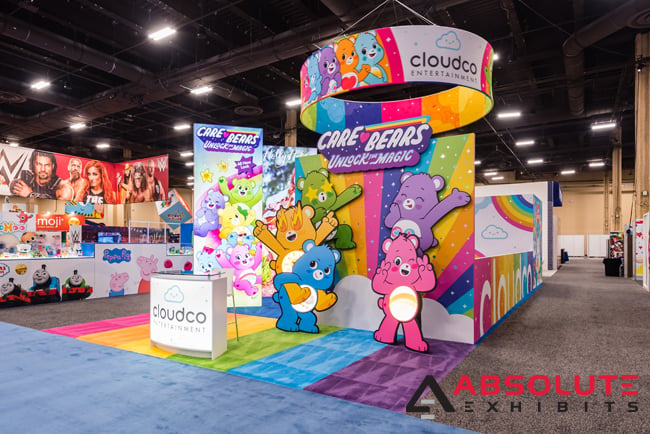 Technology as a Vehicle to Tell Your Brand Story
There are many ways technology can be used to tell your brand story in your trade show exhibit.  These include gamification as a form of edutainment, literally immersing someone in your brand, or even using technology to simulate the textures of your product.  Technology has a very expansive ability to communicate with people inside your trade show exhibit.  Depending on your objectives, one type of technology might be better suited than another.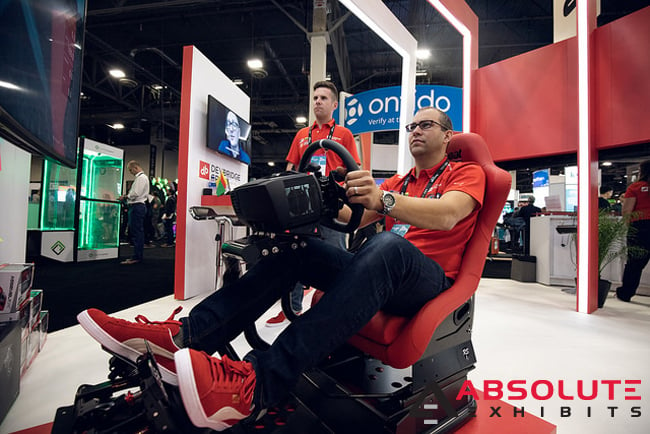 Using the Elements to Tell Your Brand Story in Your Trade Show Exhibit
Did you know that you can also use the very elements you construct your trade show exhibit out of to tell a brand story?  Imagine exhibiting a new line of barbecues.  You might want to incorporate natural stone, wood, and other kinds of elements to create a backyard feeling inside your trade show display.  Elements such as metal, wood, reclaimed wood, stone, greenery, and more are great visual drivers for telling your brand story in your trade show exhibit.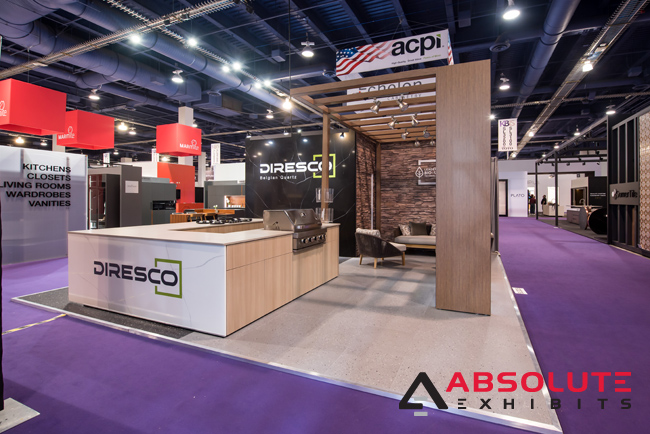 Pick a Theme to Tell a More Complete Story
We say it a lot because it works.  When you pick a theme, people almost instantly recognize what it is you're trying to convey to them.  A greenhouse or barn themed trade show exhibit immediately communicates what your products are and what to expect from your brand versus a simple white trade show display with your logo and some glass display cases.  A theme can tie your brand story together in a nice neat bow and help people to understand what it is you do or make and what that might mean to them.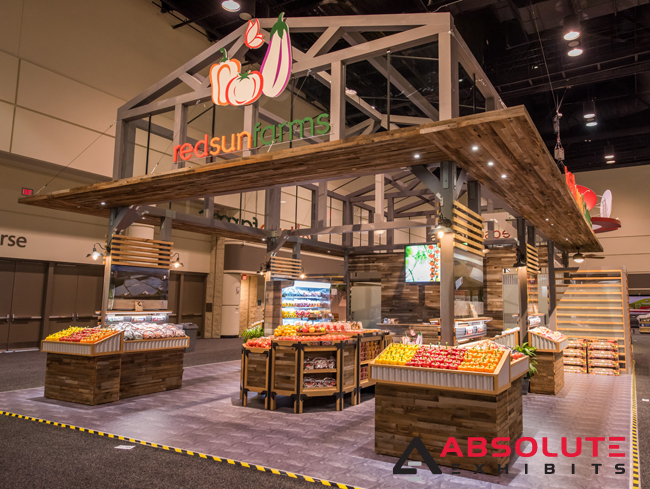 In advance of your next trade show, think about your brand story and how you might like your trade show display to communicate that to trade show attendees.  Ask your exhibit house partner for some pointers as well.  With decades of experience, they'll be able to help guide you through the design process.